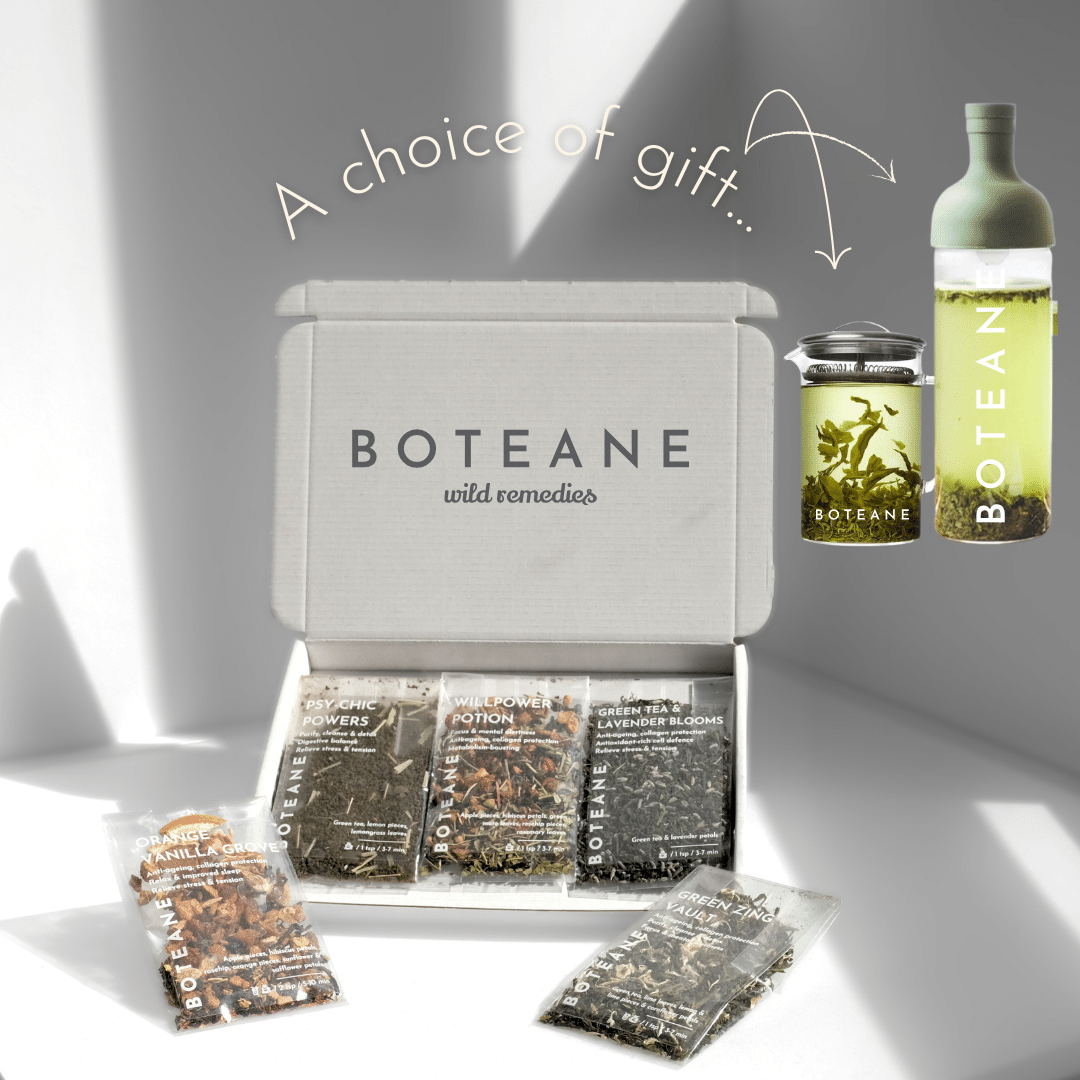 Boteane's luxury tea subscription gift
Gift a personalised luxury tea experience with instant
enjoyment, tailored choices, and a bonus glass teapot or cold brew bottle
How does it work?
Boteane presents a unique tea subscription gift. It stands alone in granting recipients the power to personalise their own experience
Choose your gift

First, choose the gift duration, add the recipient's details and a heartfelt note. We promptly notify them with your message and set up their Boteane account, granting them immediate access

Tailored to their tastes

Next, your gift recipient can personalise each delivery, handpicking the teas that resonate with their unique preferences from our ever-changing seasonal collection

Seamless experience

Then, they also have full flexibility and control over their delivery schedule, ensuring that the Boteane experience remains tailored to their needs
Want to send a single box?
Gift one carefully curated box of our tea with a personalised gift card - guaranteed to make their day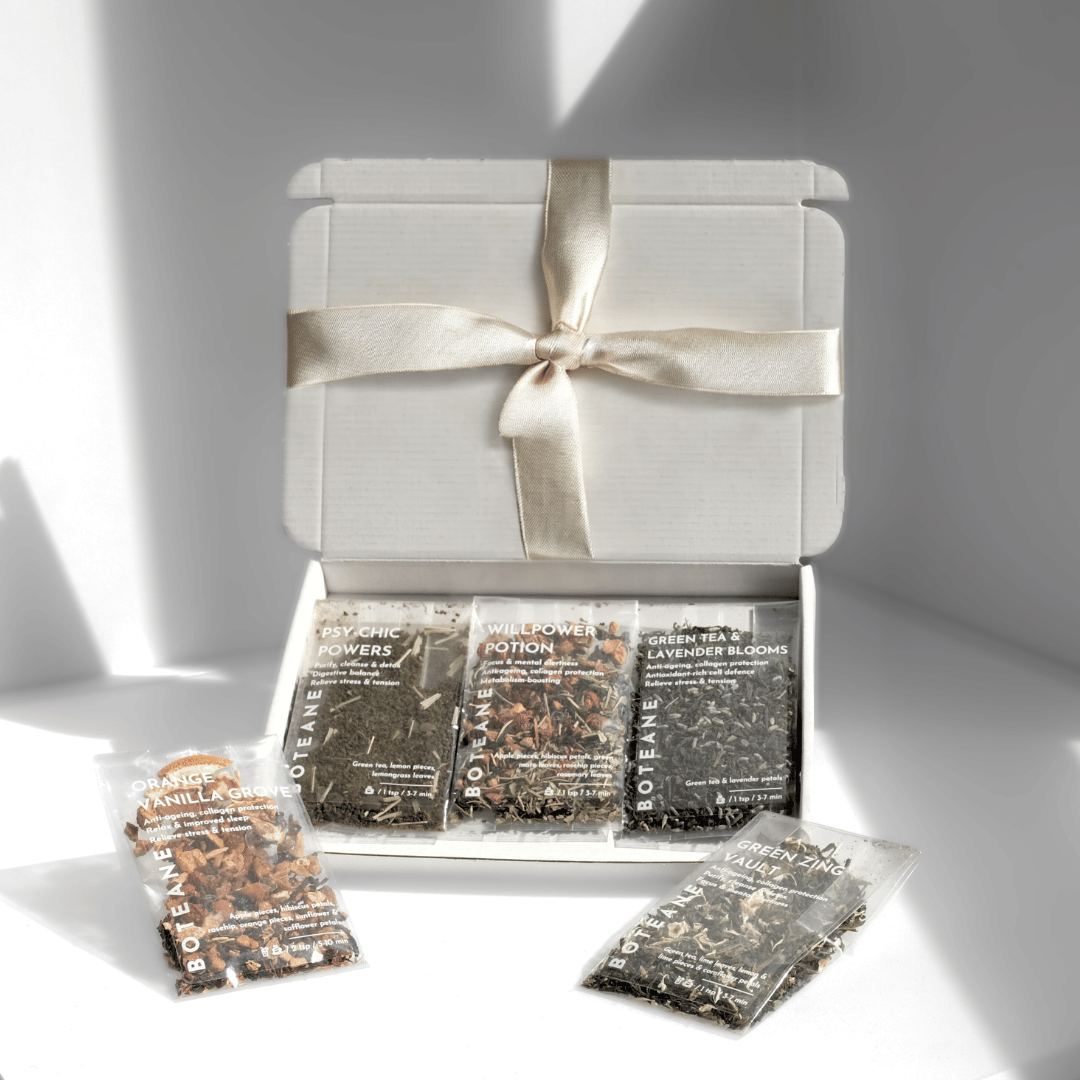 What's in a Boteane box?
A vibrant collection of flavours awaits in Boteane's gift tea subscription
Five opulent teas. Consistently ranking in the top 5% of global luxury standards
Exceptional value. Brewing 40-80 cups per box
Instant enjoyment. Your gift note is delivered instantly. It's personal and from the heart
The gift is as unique as your recipient. Each month they choose their favourite teas and tisanes, ensuring they love every delivery
Bonus brilliance. A high quality glass teapot or cold brew bottle, their choice, is included, elevating their tea ritual
Seamless experience. An account is immediately created, granting them full control over deliveries, enabling tea exploration and swaps
Ready to wrap up joy and send it their way? Choose
Boteane's gift tea subscription today..