Corporate Gifts
Reliable, sophisticated, and luxurious corporate gifting service for every business to meet your business needs.
Contact us below
We've got you covered!
It couldn't be simpler: place your order, add a hand-tied gift bag and a FREE personalised gift message, and we can deliver to either one address or multiple addresses.
For business and corporate gifts, we want our partnership to be perfect and prefer to talk you about the many personalisation options available to you.
Step 1, Shop by budget
£30 Gifts

Gift a carefully curated box of our tea with a personalised gift card - guaranteed to make their day.

A long-lasting present. That they can enjoy over a long period of time, brewing up to 80 cups.

Five opulent seasonal teas. Curated by JoJo and consistently ranking in the top 5% of global luxury standards.

Commitment to sustainability. Fully recyclable or compostable packaging.

Unmatched taste and aroma. Teas sourced during peak seasons.

Proven health & wellbeing. Each cup is packed with antioxidants and vitamins.

£60 Gifts

Our experience gifts come with all the benefits of a single box of tea and a choice of one of our high-quality tea accessories, our Easy-peasy Tea Pot, or Cold Brew Bottle.
Our easy-peasy teapot is here to make tea moments delightful. Specially designed for optimal tea enjoyment, it lets tea dance freely, releasing its incredible flavours.

And our Cold Brew Bottle...
...which perfects slow infusion for a refreshing taste that's bursting with goodness. Helping everyone stay hydrated with sugar-free alternatives.


£100 Gifts

Our gift hampers are a perfect
way to show appreciation and an ideal gift for a staff member or co-worker.

You can add a free gift message if the hamper is for a specific team or individual. Make your business gifting truly stand out, whatever the occasion.

Our hampers, which are beautifully gift-wrapped, contain: Ten opulent teas. Five hot and five ice teas curated by JoJo and consistently ranking in the top 5% of global luxury standards. And both our Easy-peasy teapot and Cold Brew Bottle.

Tea-rrific for everyone!
Get in touch via our Corporate Contact form or call 0333 339 8985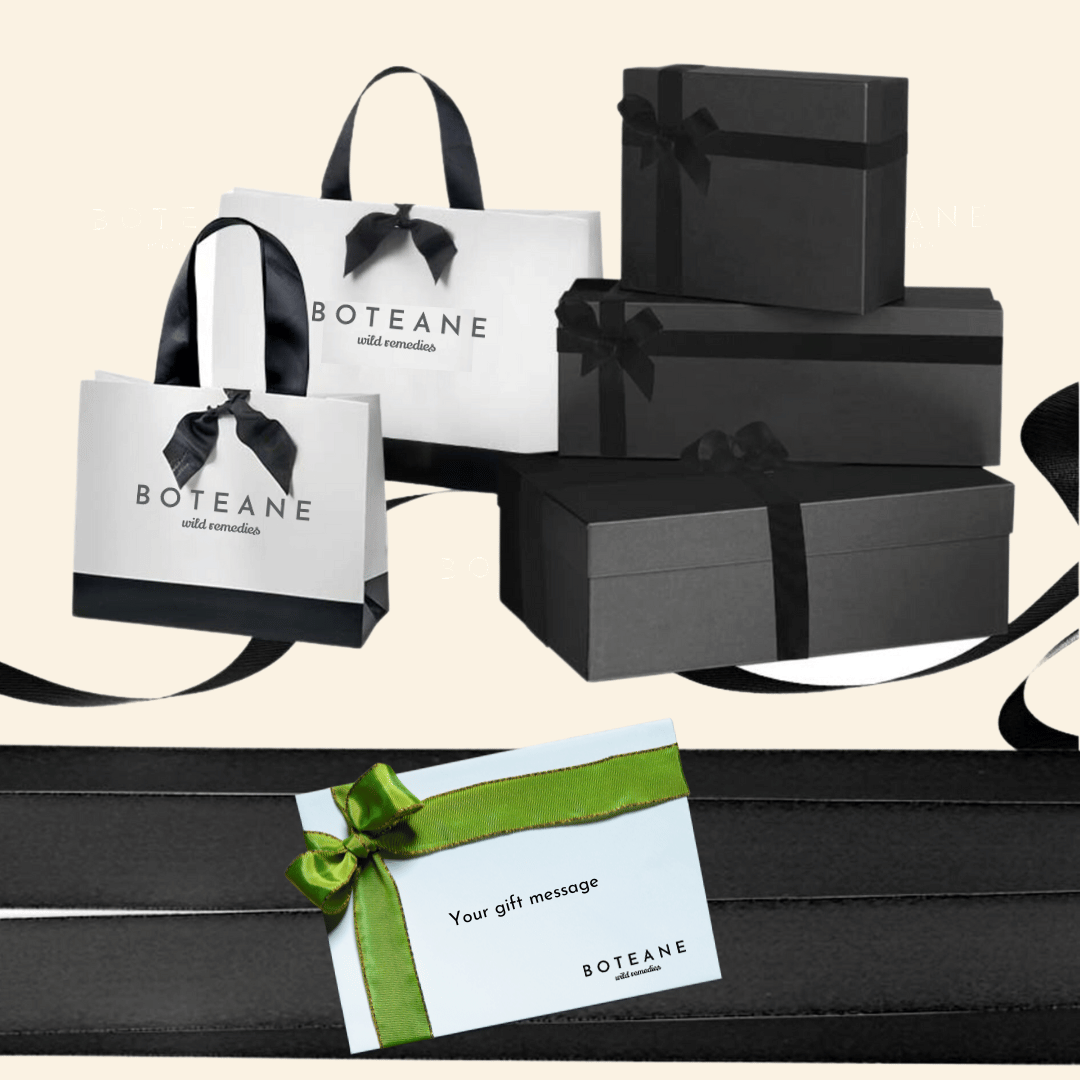 Step 3, Gifting
We offer a FREE gift message card or gift bag* or box* or opt for one of our hampers, which are already beautifully gift-wrapped.‌ *Gift bag charges apply. £2.50 per gift bag or £5.00 per gift box.
Contact us above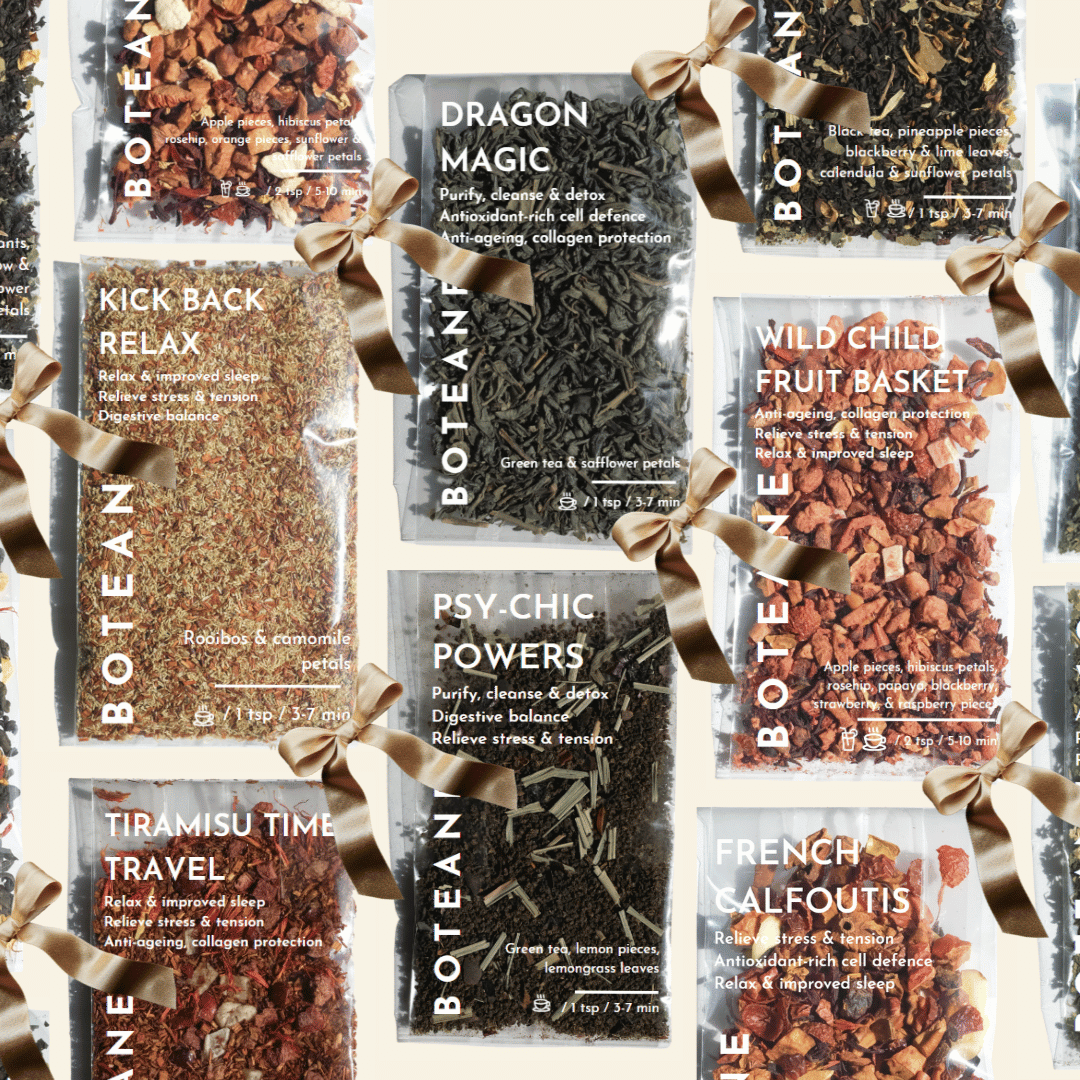 Step 4, Personalisation
We know how to generate excitement through gifts and how important it is to reflect your brand when gifting, which is why we offer a range of personalisation options for orders over £3000.
We can work in partnership to curate a selection of special teas and tisanes that reflect your values or mission. We can partner with you to name teas and tisanes that reflect the message you want to portray to your gift recipients.
Contact us above
Contact us...
Classy gift box or elegant gift bag?
Trim your gifts with festive ribbons, concierge bags, gift boxes or chic bottle bags. Or present them with something we've finished for you, be it ribbon-tied and ready or presented in a beautiful wicker hamper. Finally, add a personalised message card and schedule delivery for nearer the big day.
Corporate gifts for a crowd
From festive desk drops to luxury hampers that keep on giving, we have everything you need to bring Christmas cheer to your clients and colleagues this year. Present your gifts in a chic gift bag or as a hamper, and deliver to multiple addresses, effortlessly. Whether you're sending 20 gifts or 200, you can place your order with us. We have got you covered!
Get your corporate gifts sorted over the phone
Pick up the phone and give us a call on 0333 339 8985. Our team will help you work out the details of your order and guide you through the simplest way to get the job done.
Who should you send corporate gifts to?
It's been a very different and sometimes difficult year, with challenges in both working from home and in the office. Send your employees a smile with our corporate gift options! Or send a token of appreciation to loyal clients or suppliers who have worked with you through this trying year. Wherever and whoever you send your corporate gifts to this year, with Boteane you can be sure of sending a unique luxury experience and of course, happiness - who could say no to that?